Partner with Pride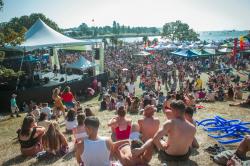 The Vancouver Pride Parade and Festival is a world-class event attracting close to half a million participants during pride week. We are the most visible LGBTQ2+ event in Western Canada and our parade attendance ranks within the top 10 of global Prides. Our prominence has made it possible to promote social issues faced by the LGBTQ2+ community and ensure the dialogue for change continues to reflect ongoing challenges at home and abroad.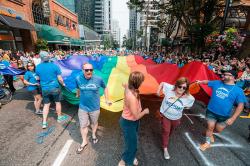 What started as a small protest march in 1978 has grown to include 8 signature events. Our annual season begins in June with East Side Pride and continues until the BC Day Long weekend in August.

The Vancouver Pride Society works with over 25 official community partners who provide event programming in exchange for free vendor space. VPS continues to offer special rates for non-profit organizations who register for the parade and festival. These community initiatives are made possible by allocating funds from corporate sponsorship's. By standing together in solidarity with corporate and government agencies, Vancouver Pride has become a recognizable force in the region.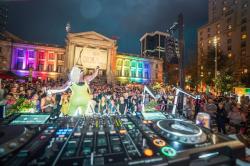 The experienced team at VPS constantly strives to enhance the festival experience while showcasing our sponsors as global leaders. Pride season provides endless opportunities to promote your brand and build product loyalty. During the off season we plan multiple Pop Up Pride events; most of which take place outside the West End Village. Our Partnership Coordinator will consult with you to determine which events are the right fit and design a program to meet your objectives.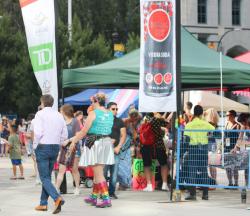 For more information about investing in Pride, click the link below to review all the latest info including demographics, mediums and event dates. Call us to discuss your ideas at 604-687-0955 EXT 2 OR partnerships@vancouverpride.ca




2018 Pride Premiere by Public Disco
Pride Premiere VIDEO»


The Mix 2018 video
40 years of Pride VIDEO»


2019 Davie Village Promenade courtesy Departures with Dean
DVP VIDEO»