Partner with Pride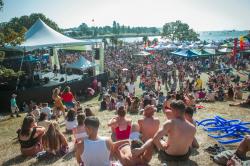 The Vancouver Pride Parade and Festival is a world-class event attracting close to a million participants annually. We are the most visible LGBTQ+ event in Western Canada and our Parade boasts the 8th largest attendance among global Prides. Our prominence has made it possible to promote social issues faced by the LGBTQ+ community while ensuring dialogue for change continues to reflect ongoing challenges at home and abroad.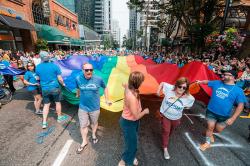 What started as a small protest march has grown to include 5 signature events during Pride month. The Vancouver Pride Society works directly with 20 official community partners to enhance our event season. This collaborative work ethic has immeasurable impact on the LGBTQ+ community and allows us to develop future leaders.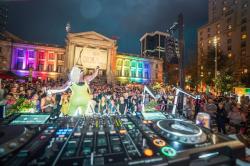 Vancouver Pride offers many distinct opportunities to promote your brand. Our Partnership Coordinator can answer any questions you have regarding which events and packages are best suited for your business. VPS has built a strong foundation of staff with the experience to help give your company the best Pride experience possible.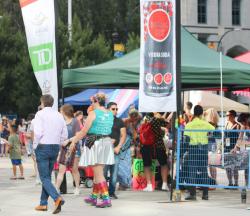 For more information about investing in Pride and showcasing your company, contact
partnerships@vancouverpride.ca



DailyHive video - 2016 Davie Street Block Party https://www.facebook.com/VCBuzz/videos/1363701740337743/

DailyHive video - 2016 Pride Parade & Festival https://www.facebook.com/VCBuzz/videos/1366701543371096/

DailyHive video 2017 Pride Parade & Festival
https://www.facebook.com/VCBuzz/videos/vb.148192078555388/1875928215781757/