Pride Run and Walk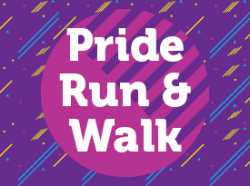 When:
Sunday July 22 at 8:00AM

Visit Facebook Event Buy Tickets
About:

Pride Run & Walk is an annual race hosted by the Vancouver Frontrunners in July in partnership with the Vancouver Pride Society.

All proceeds from Pride Run & Walk go directly to local charities and since our inaugural year in 2004 we have donated close to $100,000.

The 15th Pride Run & Walk takes place on Sunday July 22nd, 2018 at Second Beach Park in Stanley Park.