Shabbat Dinner with Pride Colours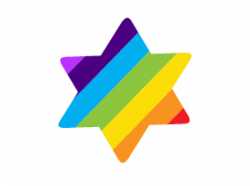 When:
Friday July 27 at 6:30PM

Where:
VanDusen Botanical Garden, Floral Hall - 5251 Oak Street, Vancouver, BC, V6M4H1

Visit Facebook Event Buy Tickets
About:

Shalom! Celebrate Pride at a community-wide, family-friendly "Shabbat Dinner with Pride Colours" on Friday, July 27 at VanDusen Botanical Garden's Floral Hall. Everyone is welcome to register whether you're Jewish, Jew-ISH, Jew-QRIOUS or just a friend of the tribe.

Tickets are available on a sliding scale, with a suggested donation amount of $10 cash at the door each. Kosher vegetarian catering provided, as well as gender neutral washrooms and a play area for little ones, which will transform into a lounge for big kids after hours.

Drop by their booth at the Sunset Beach Festival on August 5th too!

Happy Pride from the Jewish Community!